Weekly Tafsir Program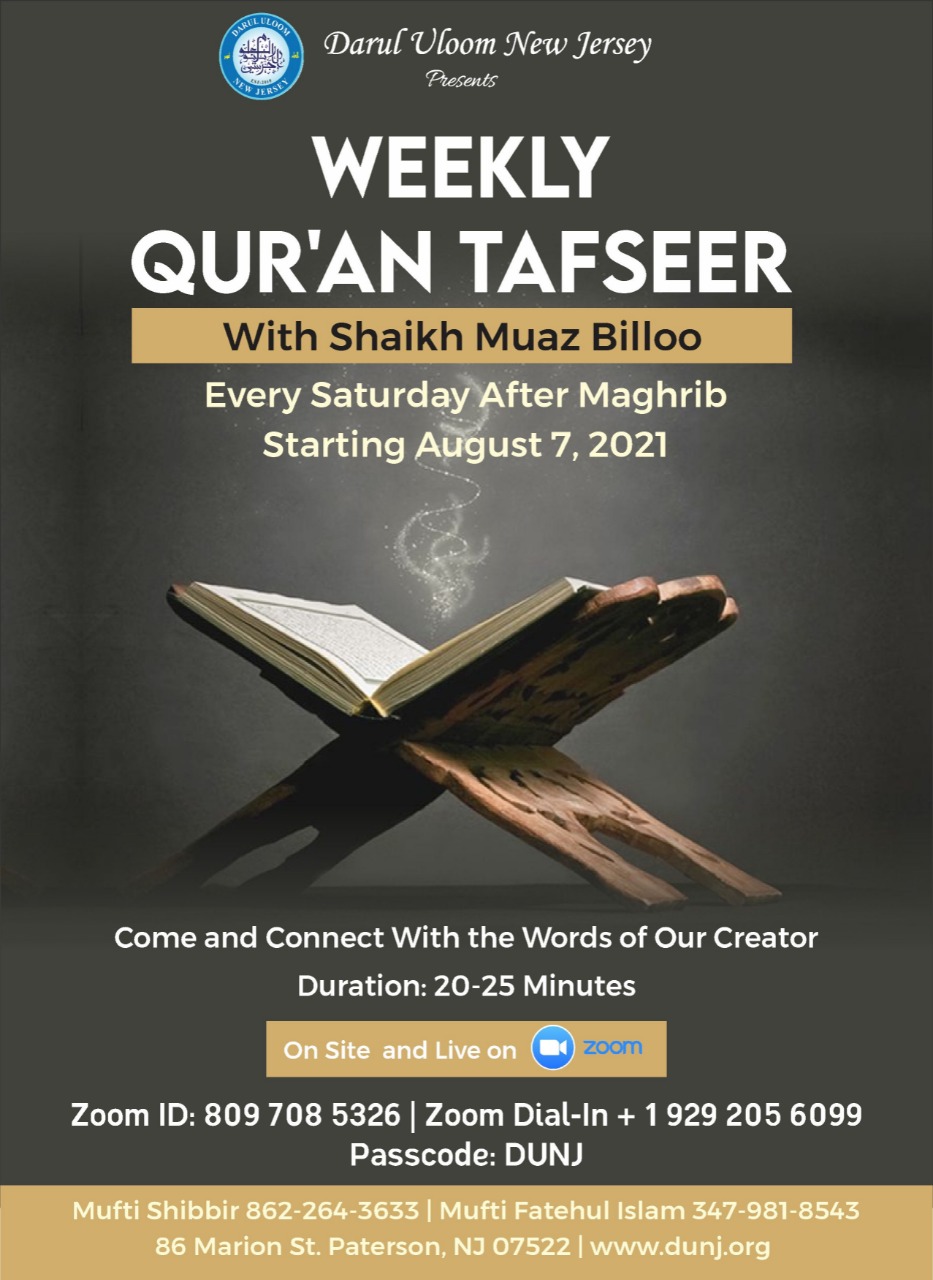 AssalamuAlaikum warahmatullāhi wabarakātuh,
Alhamdulillah, we are pleased to announce a weekly Qur'an Tafseer program wherein the words and meanings of the Quran will be explained in detail.
It is an excellent opportunity for us to connect and be guided with Allah Ta'ala's book.
Join us every Saturday after Maghrib, starting August 7th.
Can't join in person, listen live by following the link below:
Zoom meeting ID: 809 708 5326