New Girls Branch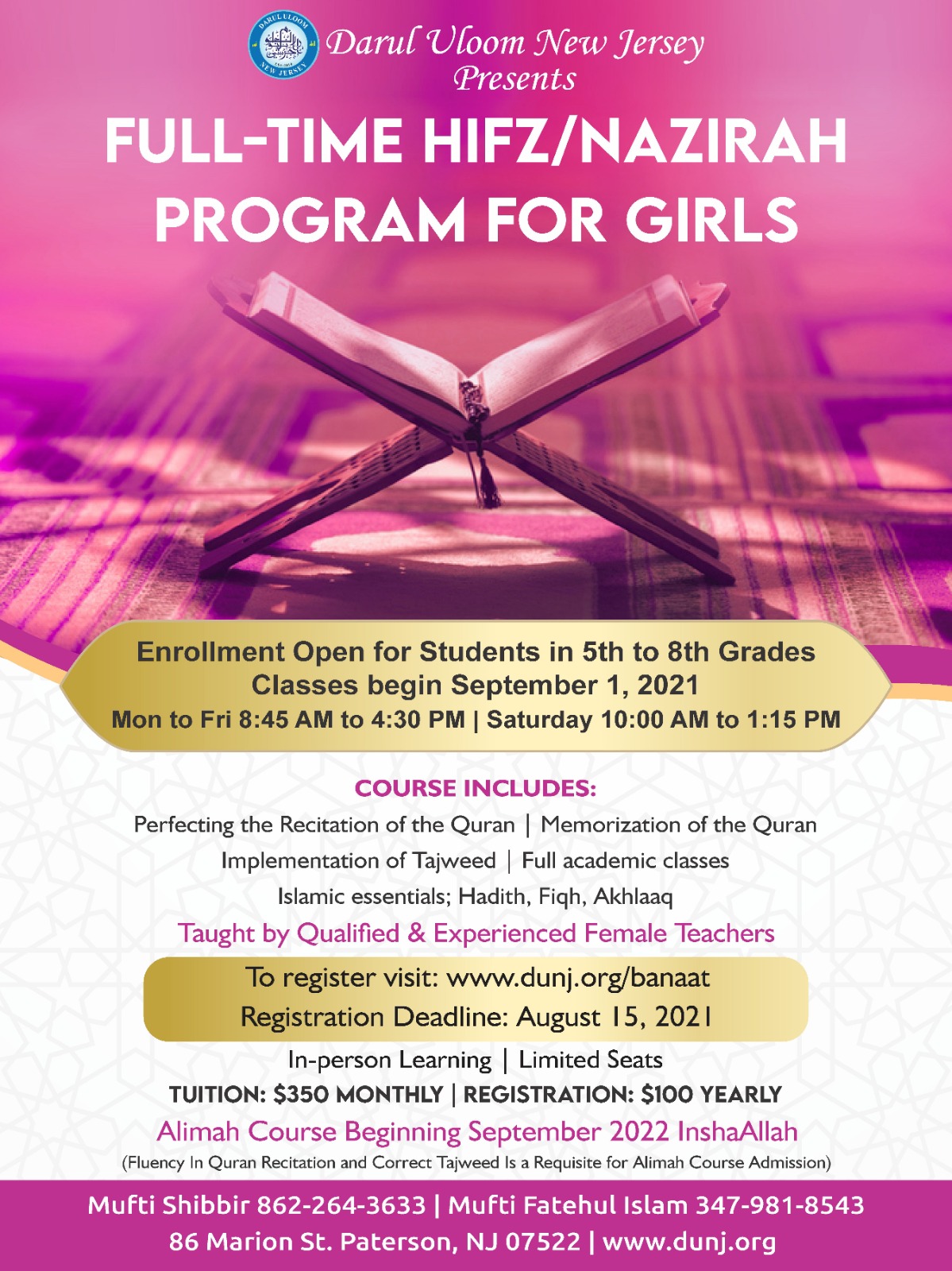 Assalamualaikum Wa Rahmatullahi Wa Barakaatuh
Alhamdulillah, by the grace of Allah Ta'ala, we are happy to announce the inception of our girls' branch starting this September inshaAllah!
This year's enrollment will be for Nazirah and Hifz only. InshāAllah, the Alimah class will begin September of 2022.
All courses will be taught by experienced and qualified female teachers.
For further details, please see attached flyer.
To register, please visit dunj.org/banaat and complete the application.
We request your duas and continuous support as we embark on this new journey.
May Allah Ta'ala make it easy and accept. Ameen
Jazakallah khair